LTUE 2018 Apocalypse and Dystopia
Spencer Ellsworth - dystopian space opera
Dystopia Structure to Chaos Apocalypse
Good Dystopia reflect a modern cultural and political climate. Depending on where you live you might be living in a dystopia or utopia. Can even vary by a few blocks.
Root in basic human fear. Handmaid's tale. Relate to a fear and then take it way too far.
Nationalism Dystopia. Religious Dystopia. Corporate Dystopia. - Moon Trilogy (Google, Apple, Facebook, Amazon) AI Dystopia. - Idea from O. Scott Card workshop.
Have fun with the first draft. Meet people and connect.
Elsie Chapman - Dualed. Mark Lawrence - Prince of Thorns The Pristine The Parable of the Sewer - Octavia Butler Perdido Street Station - China Mieville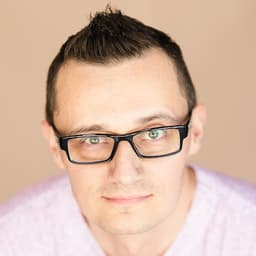 Rob Skidmore writes science fiction stories about being human. Raised in rural Western New York, he now lives with his beautiful wife in Utah. They have four kids whose initials spell HOME. By day he's a software engineer. By night he's exhausted. Every door in their basement is painted with a Disney-themed mural. His claim to fame is that he was an All-American and the 2004 New York state champion in the 400m hurdles in high school.
More about Rob